Air Duct Cleaning in Ocean Springs, MS
Your One-Stop-Shop for all your Air Quality Needs!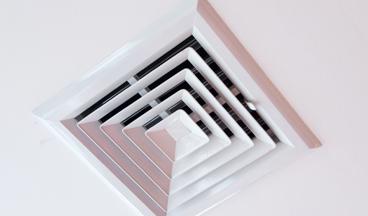 Clean Air Services provides air duct cleaning services in Ocean Springs, MS. We have over 20 years of experience in coil cleaning, vent cleaning, and HVAC system cleaning. In addition, our team has trained experts to help you have better air quality in your home.
We use quality equipment to remove dirt, mold, and other contaminants from air ducts, cooling coils, dryer vents, heat exchangers, and more. We answer all questions and offer top-quality service to ensure our clients have the best experience.
Duct Cleaning and Air Vent Cleaning in Ocean Springs, MS
Breathing in clean air is essential for our health. We eat, relax, sleep, and spend time with our families in our homes, so it is crucial to keep them clean. Some indoor air pollution may include:
Humidity that grows mold
Smoke from fireplaces, cooking, and candles
Household cleaners and air freshening sprays
Pesticides
Cosmetics, hair sprays, and perfumes
Paint and building products
Toxic fumes from new furniture, carpeting, and other products
and more
Dirt and other types of debris adhere to air duct surfaces. We use compressed air and physical agitation to remove these contaminants. We have found that this "push and pull" technique is the most effective for keeping homes clean.
The cleaning process involves having the technicians use foam blocks or remove the filter to clean the supply and return vents of the HVAC system separately. After removing all debris, the technicians apply an EPA-approved sanitization treatment to the interior. We finish the process with an antimicrobial coating to the supply duct to prevent contamination.
Air vent cleaning companies will have the best cleaning process and tools, so you should only hire professionals. Our comprehensive services allow you and your family to enjoy fresh, clean air in your home.
Air Duct Cleaning for Ocean Springs, MS, Residents

At Clean Air Services, we service commercial and residential properties. We have a team of passionate and knowledgeable workers who want to restore the air in your home. Our services are quick, and we strive to make the air duct cleaning process as efficient as possible.
Contact Clean Air Services today in Ocean Springs, MS, to have the best air duct cleaning service!