Air Duct Cleaning in Metairie, LA
Your One-Stop-Shop for all your Air Quality Needs!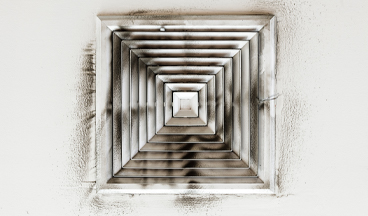 You would be hard-pressed to find a home that could not benefit from air duct cleaning in Metairie, LA, or the greater New Orleans area. The climate is hot and humid, with dust and dirt constantly circulating through the air and settling on all surfaces. Unchecked, these contaminating particles could easily decrease indoor air quality and affect allergies or asthma symptoms.
Thankfully, companies like Clean Air Services offer regular cleaning services to homes in the Metairie area and beyond. Our team of experienced professionals uses the latest equipment and techniques to clean and service the air ducts and air vents. It is an affordable service that ensures optimal air quality and sparkling like-new duct systems.
Duct Cleaning and Air Vent Cleaning in Metairie, LA
Clean Air Services is an exceptional choice for air vent cleaning and air duct cleaning in Metairie, LA. We offer affordable rates and convenient appointments. With techniques like the push-pull cleaning method and our EPA-approved treatments that build in sanitizers, our professionals can clean every air vent in the home quickly and thoroughly.
At Clean Air Services, our team employs a multi-step process that will clean your ducts from top to bottom. We start by removing any debris or obstruction in the ductwork. Then, we use a powerful vacuum to remove all the dust and dirt from the ducts before treating areas that might be prone to mold, mildew, or water damage.
If dirt and dust have compromised the air quality of your home, our thorough cleaning system can help you breathe easier.
Air Duct Cleaning for Metairie, LA Residents
Air ducts get dirty quickly, especially in the sticky climate of Metairie, LA. That's why Clean Air Services offers an affordable air duct cleaning service to residents in the area, and every heating and cooling system will work more efficiently after our team has given it some well-deserved attention. Feel free to ask our professionals more about our services, including a demonstration of our equipment, techniques, or customer reviews.
Our use of the latest equipment and proven techniques ensures that your home will have a clean duct without a trace of dust, dirt, debris, mold, or mildew. Our reliable process will clean all the ducts and drain pans for optimal performance year-round.
Do you need an air ducts system cleaned? Contact us at Clean Air Services today for more about our affordable air vent service and air duct cleaning in Metairie, LA.