Commercial Air Duct Cleaning, and Commercial Coil Cleaning in Biloxi, Gulfport, Hattiesburg, Jackson, MS, Mobile, AL, New Orleans, Slidell, LA, & Surrounding Areas
Creating a Safe Environment
Clean Air Services has become the trusted name in commercial air quality, meeting the needs of a variety of industries throughout Biloxi, Gulfport, Hattiesburg, Jackson Mississippi, Mobile Alabama, New Orleans and Slidell Louisiana, and many surrounding areas. Our commitment to excellence in customer service and superior outcomes ensures that employees, customers, and business owners breathe easier… and healthier.
Dust Removal and Why Indoor Air Quality Matters
We know that most Americans spend up to 90% of their time indoors, and much of that time is spent in a work environment. The quality of the air we breathe impacts our health. Unfortunately, studies conducted by the United States Environmental Protection Agency (EPA) continue to show that indoor environments often have levels of pollutants higher than found outdoors.
Providing a safe work environment is the responsibility of every business owner, and it's been proven to be financially beneficial.
An EPA report to Congress stated that improved indoor air quality results in higher productivity and fewer lost workdays. Furthermore, the study estimated that poor indoor air quality costs companies thousands of dollars each year in lost productivity and medical care.
Commercial Coil Cleaning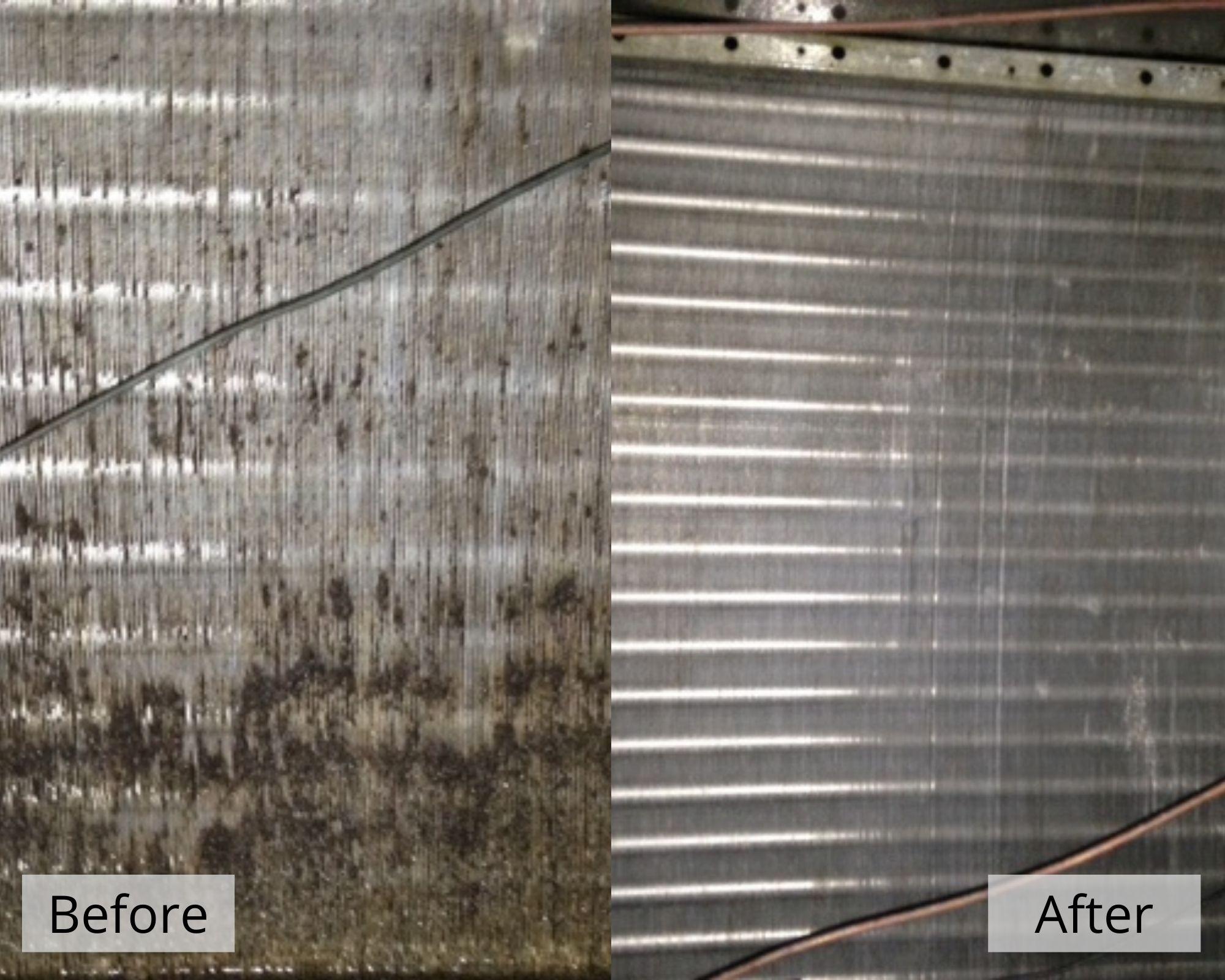 According to EPA studies, a buildup of just .42" in of dirt on a heating or cooling coil can result in a 21% decrease in system efficiency. Dirty vents and ductwork result in the need for more frequent filter changes. This causes additional stress on air handlers, resulting in higher energy costs. Clean Air Services keeps your system clean so it always performs at peak efficiency.
There are a host of studies that show that improving air quality increases productivity.
According to a joint study between Harvard T.H. Chan School of Public Health and the United Technologies Climate Controls & Security, improving unhealthy indoor air conditions resulted in performance yield improvements that were valued at up to $15,500 in additional revenue per employee per year.
Absence rates due to illness decreased by 35%
A clean HVAC system runs more efficiently, uses less energy, and lasts longer. It reduces exposure to contaminants that aggravate allergies and contribute to respiratory problems.
Clean Air Services is good for your employees and your bottom line.
HVAC Cleaning and Decontamination
How You Can Make A Difference
After careful analysis and field studies, the EPA made several recommendations for maintaining indoor air quality for businesses. Concerning equipment maintenance, the report stated:
"Diligent maintenance of HVAC equipment is essential for the adequate delivery and quality of building air. All well-run buildings have preventive maintenance programs that help ensure the proper functioning of HVAC systems".
The certified and highly trained technicians of Clean Air Services have the skill and experience necessary to ensure your HVAC system is free of pollutants, contaminants, and allergens that threaten the health of your workforce and/or customers. Duct cleaning, HVAC cleaning, vent cleaning, coil cleaning: Clean Air Services does it all.