Air Duct Encapsulation In Biloxi, Gulfport, Hattiesburg, Jackson MS, Mobile AL, New Orleans, Slidell LA, and the Surrounding Areas
Duct Encapsulation Process
Air ducts supply your home with heated air in the winter and cool air in the summer. Year-round use causes particles within the air to become trapped in your ductwork, which can lead to respiratory issues for your family, increased energy bills, and more frequent HVAC breakdowns. Call Clean Air Services for air duct encapsulation in Biloxi, Gulfport, Hattiesburg, and Jackson, MS; Mobile, AL; New Orleans and Slidell, LA; and the surrounding areas. Our multi-step process removes contaminants, disinfects duct surfaces, and creates long-lasting protection from mold and bacteria.
What is air duct encapsulation? Encapsulating ductwork includes the application of a sealant to the interior of the ducts. This is done in order to maintain the lifespan of the ductwork and assist the HVAC system to function properly. Duct encapsulation is a technical process that only qualified and skilled experts should perform.
Clean Air Services, Inc. performs HVAC/Duct cleaning procedures guided and/or supervised by a CMR (Certified Mold Remediators), a CIE (Certified Indoor Environmentalist) and National Air Duct Cleaners Association (NADCA) certified Air Systems Cleaning Specialists (ASCS). Our HVAC/Duct System decontamination procedures follow current industry guidelines. Here we have a step-by-step guide for the duct encapsulation process used at Clean Air Services.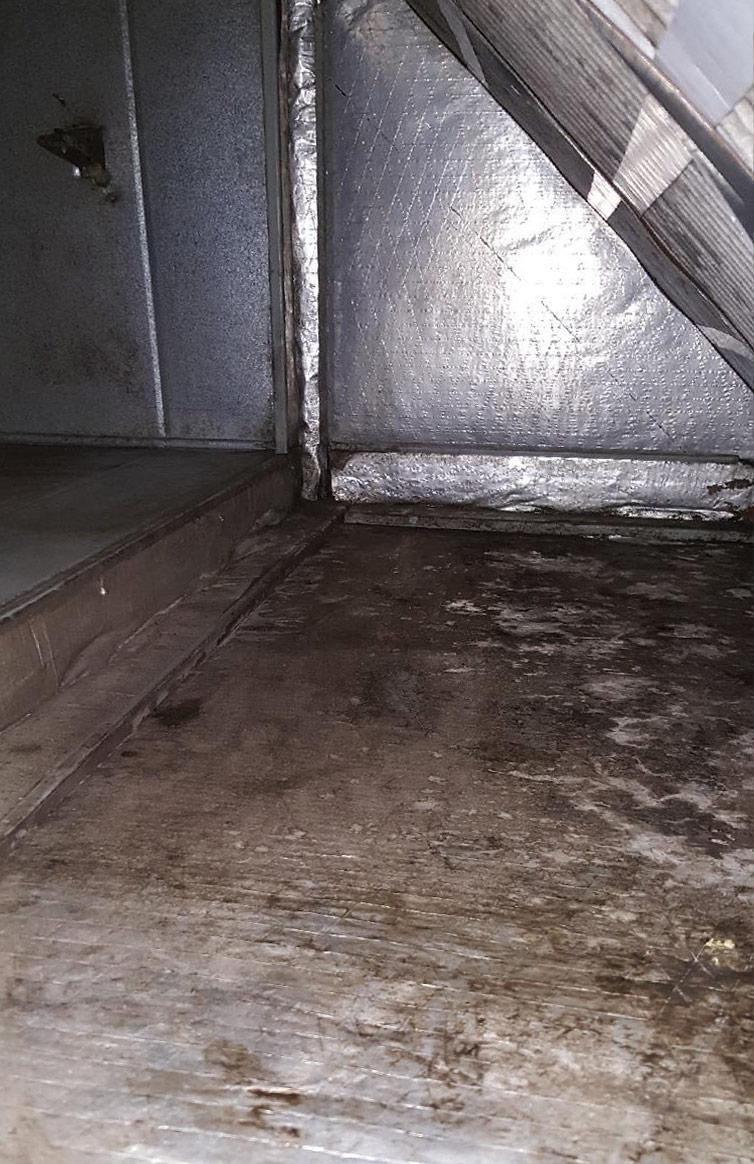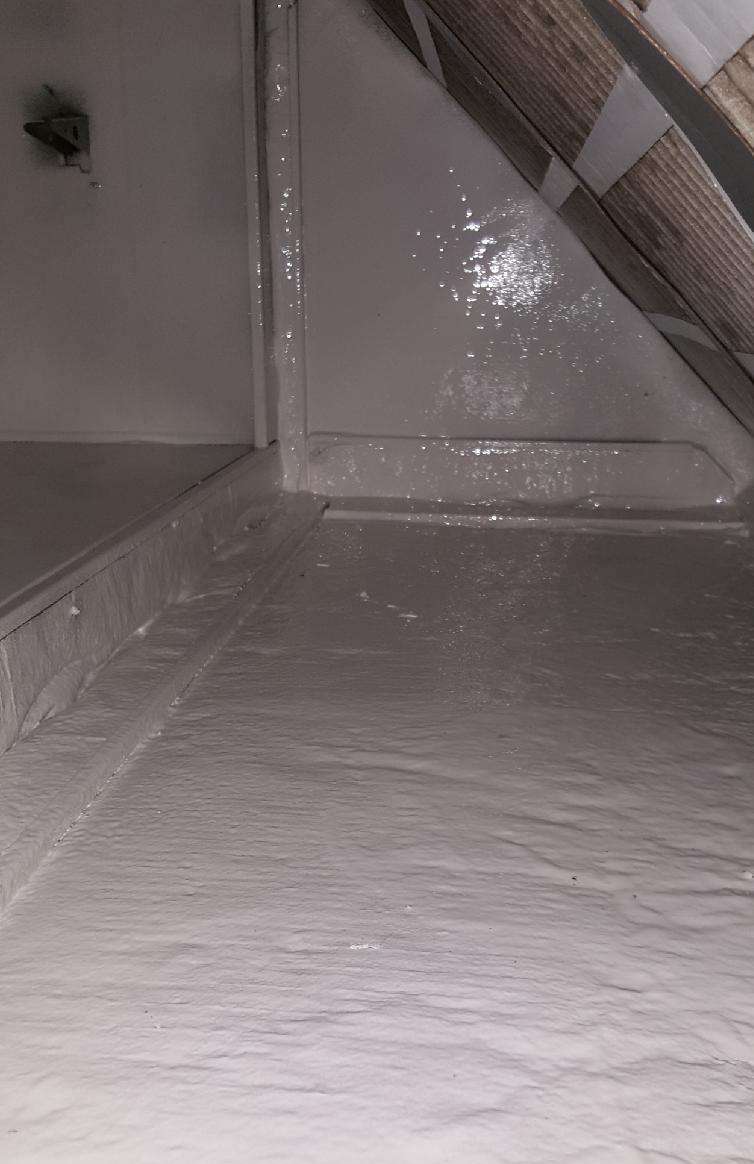 Step 1: Air Duct Cleaning – Source Removal Cleaning
An air duct encapsulation appointment from Clean Air Services starts with our technicians using blowers and specialized equipment to safely remove dust, debris, and mold from your ducts.
The HVAC system will be cleaned using Source Removal mechanical cleaning methods-designed to extract contaminants from within the HVAC system and safely remove contaminants from the facility. All methods used will incorporate the use of vacuum collection devices that are operated continuously during cleaning. The vacuum collection device will be of sufficient power to render all areas being cleaned under negative pressure, such that containment of debris and the protection of the indoor environment are assured.
All registers, grills, and diffusers will be disassembled, contact cleaned, and reassembled. Mechanical agitation devices are used to dislodge debris adhered to interior HVAC system surfaces, such that debris may be safely conveyed to vacuum collection devices. Air handler unit areas to be cleaned include blowers, fan housings, scrolls, blades, and assemblies. Coils and related components will also be cleaned in place.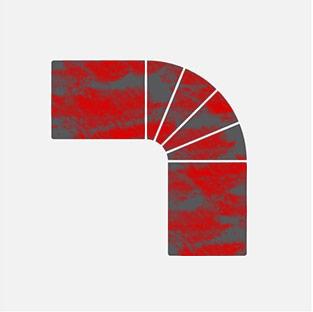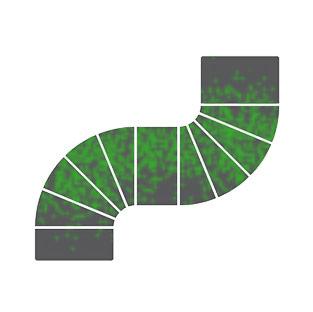 Step 2: Chemical Layering (Sporicidin®)
After cleaning your ducts, we apply Sporicidin® Disinfectant, an EPA-registered, FDA-compliant solution. Applied according to manufacturer's instructions, Sporicidin® will clean, deodorize, and disinfect target surfaces of the system. This chemical layering product disinfects and deodorizes in one easy step and will continue killing bacteria for six months after one application.
Sporicidin® is safe to use on hard surfaces like plastic, metal, and glass due to its neutral pH and low toxicity level that will not stain or corrode the area.

Step 3: Duct Encapsulation
Once Clean Air Services concludes the cleaning process, we perform air duct encapsulation to provide long-term fungicial protection in your ducts. In this step, our technicians spread Foster 40-20, the EPA-registered encapsulate coating, over fibrous materials in the ducts. This coating creates a durable, elastic finish that prevents mold and bacteria growth.
Encapsulate Microbial Resistant Coating—after cleaning procedures an encapsulate coating is applied to all fibrous material of the duct interior. Foster 40-20 Fungicidal protective coating is an EPA registered polyacrylate copolymer emulsion specifically formulated for long term fungicidal activity, with no loss of activity on aging. It is formulated to effectively prevent the spread of molds and odor-causing bacteria on its surface. It provides a tough, elastic, decorative finish that allows for movement without splitting to create lodging places for bacteria.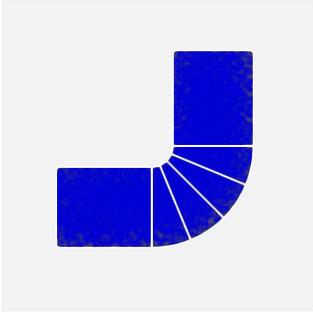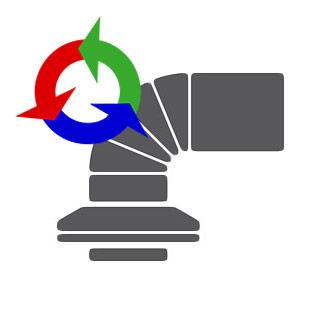 Step 4: Cleanliness Verification
Verification of HVAC System cleanliness will be determined after mechanical cleaning.
The HVAC system will be inspected visually to ensure that no visible contaminants are present. Cleanliness verification shall be performed immediately after mechanical cleaning and before the system is restored to normal operation.
With more than two decades of experience in the HVAC/ Air Duct Cleaning and Mold Remediation Industry, Clean Air Services has earned a reputation throughout Mobile, New Orleans, Slidell, Biloxi, Hattiesburg, and many surrounding areas. Our crew of highly trained and certified technicians has years of hands-on experience. Clean Air Services uses advanced HVAC system cleaning techniques and the most advanced equipment available to deliver a higher standard of clean.
Air Duct Cleaning and Air Duct Encapsulation
Are your dirty ducts continuously blowing dust and contaminants into your home? Not only does this create a messy atmosphere, but it also contributes to health issues, especially targeting the respiratory system. Excessive dust can worsen symptoms of allergies, asthma, and COPD. Pollutant buildup can also block the airflow of the HVAC system and clog its filters, diminishing the system's efficiency and costing you more on energy bills.
At Clean Air Services, we're dedicated to providing quality air for your home or business by protecting your HVAC unit and ducts. We offer air duct encapsulation in Biloxi, Gulfport, Hattiesburg, and Jackson, MS; Mobile, AL; New Orleans and Slidell, LA; and the surrounding areas. Contact us for cleaning and duct encapsulation services today and start breathing easier.