Commercial Air Duct Cleaning and Duct Cleaning in Gulf Shores, AL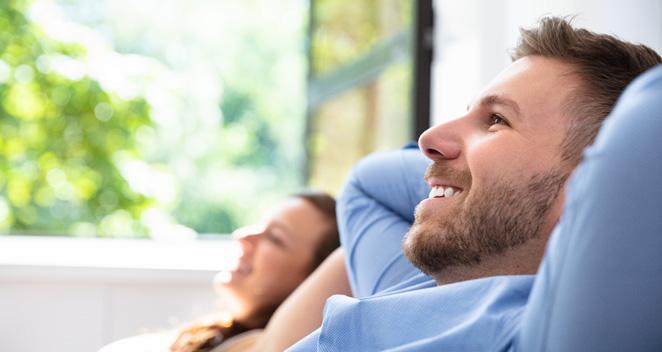 When was the last time you had a duct cleaning for your home or your business? If it's been a few years since you've had it done in Gulf Shores, you should schedule your next duct cleaning today with Clean Air Services. If you can't remember when you last had it done, or if you've never had it done, you definitely need to schedule a duct cleaning today. Stop breathing in the dust, the mold, the mildew, the bad odors, and the mustiness from your ducts. It all gets recycled in your HVAC system unless you have it cleaned out professionally. Professional air duct cleaning by Clean Air Services will help to improve your air quality and prevent mildew and other bad things from accumulating in the corners of your ductwork.
Air Duct Cleaning in Gulf Shores, AL
Our air duct cleaning process can reduce moisture, dirt, pollen, fungus, bacteria, and other debris common to your HVAC system. Pollen, hair, dirt, pet dander, or even worse all gets blown all over your house every time your heating or cooling system turns on. Having a clean system for your Gulf Shores home also means that it will operate more efficiently, giving you a reduction in your home heating and cooling costs, and even prolonging the life of your system as well. Not only do we clean the ducts, but we also make sure to clean the fan, coils, and registers. We do a complete cleaning to all surfaces so nothing is missed.
Commercial Air Duct Cleaning in Gulf Shores, Alabama
One thing you don't want to do is to have a dirty environment that can cause allergies to flare up or an airborne illness to infect your staff. We are experienced commercial air duct cleaning specialists, and we are fully licensed, bonded, and insured to offer outstanding quality commercial air duct cleaning services to our Gulf Shores customers. We divide up your system into sections and take each section in turn, making sure that previously cleaned sections do not get messed up when working on a new section. Once we have cleaned your vent ducts, we apply a sanitizer treatment to help ensure that there is no mold or mildew that could cause issues. For more information, contact our professional duct cleaning company today!
Gulf Shores is located on the Gulf of Mexico and it is the southernmost settlement in the state of Alabama. In September 1979, Hurricane Frederic caused massive destruction, leveling most of the town. On September 16, 2004, Hurricane Ivan made landfall here, causing extensive wind and flooding damage. In 2005, while the city was still cleaning up from Ivan, Hurricane Katrina caused extensive damage and flooding. The area was then struck again on September 16, 2020, when Hurricane Sally made landfall on the 16-year anniversary of Ivan, causing extensive damage and widespread flooding.