Duct Cleaning Mobile, AL
Your One-Stop-Shop for all your Air Quality Needs!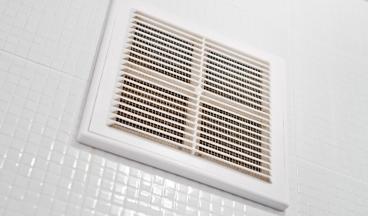 Duct systems transport air throughout your home or business's HVAC network. If you want to maintain the better air quality in your residential or commercial property, duct cleaning in Mobile, AL, is essential. At Clean Air Services, Inc., we have more than two decades of experience helping clients keep their duct systems clean.
According to the Environmental Protection Agency (EPA), cleaning your air ducts can help you avoid respiratory issues and a host of other problems. Also, keeping your ducts clean allows your HVAC system to operate more efficiently, which can reduce energy consumption and improve performance.
If you're ready to access high-grade air duct cleaning services in Mobile, AL, there's never been a better time to contact Clean Air Services, Inc. We'll speak with you about your HVAC system and offer a quote for our services.
Duct Cleaning for Mobile, AL, Residents
At Clean Air Services, Inc., we employ trained technicians with advanced duct cleaning skills. Our duct cleaning process ensures that your ducts no longer contain mold, dirt, grime, and other contaminants.
We start our air duct cleaning services using a video camera for a full-scale inspection. This camera allows us to access all components in your HVAC system and identify any potential problems. Our technicians will assess the condition of your system and recommend the best air duct cleaning strategy for your needs.
Next, we'll start working to remove any issues from your duct system. We're always ahead of the curve—we use the industry's most advanced cleaning methods to ensure your duct system functions and stays in perfect condition.
Duct Cleaning in Mobile, Alabama

Unlike large national air duct cleaners, our team at Clean Air Services, Inc. has a unique focus on high-quality customer service. We proudly offer friendly, professional, and prompt service. We remain firmly committed to providing realistic turnaround times to all our clients, ensuring you benefit from clean ducts as soon as possible.
We also focus on using the best technicians available. We employ a Certified Indoor Environmentalist and a NADCA Air System Cleaning Specialist, ensuring we're constantly implementing the latest techniques to improve our clients' air quality.
If you choose to work with Clean Air Services, Inc., you'll benefit from partnering with a company with more than 20 years of experience. Contact us today if you're ready to benefit from improved air quality and better HVAC performance. There's never been a better time to take advantage of duct cleaning in Mobile, AL.