Residential and Commercial Air Duct Cleaning and Duct Cleaning in Theodore, AL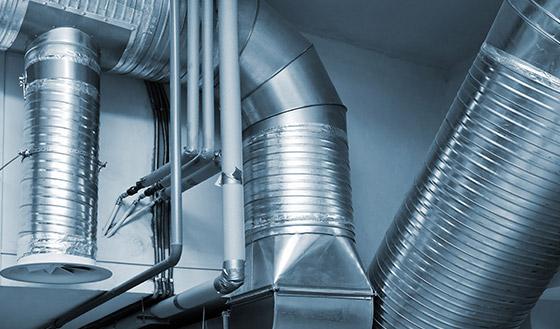 Have you ever considered what might be in your ductwork? Pollen, hair, dirt, pet dander, or even worse. One thing you don't want to do is to have a dirty environment in Theodore that can cause allergies to flare up or an airborne illness to infect your staff. Ever notice that your house or office seems to be dusty all the time? That's probably because you need air duct cleaning from Clean Air Services. Contact Clean Air Services today and schedule your residential or commercial air duct cleaning so that you can keep your business or home running efficiently and have your equipment last longer and work hard for you, year after year.
Air Duct Cleaning in Theodore, AL
Our air duct cleaning process can reduce moisture, dirt, pollen, fungus, bacteria, and other debris common to your HVAC system. We utilize a push/pull cleaning technique, the most effective source removal method currently available. In order to get your system cleaned properly, we divide your system up into zones so that we can effectively clean the ducts. Once we have cleaned your Theodore vent ducts, we apply a sanitizer treatment to help ensure that there is no mold or mildew that could cause issues. Not only do we perform duct cleaning, but we also make sure to clean the fan, coils, and registers. We do a complete cleaning to all surfaces so nothing is missed.
Duct Cleaning in Theodore, Alabama
The American College of Allergists tells us that 50% of all illnesses are either caused or aggravated by polluted indoor air. Your health and the health of your employees and customers should not be overlooked. All of that can be removed and the air in your Theodore business can be made much cleaner with commercial air duct cleaning. Reducing contaminants while increasing efficiency and longevity – that's a recipe for good business. Contact Clean Air Services or give us a call today to schedule your air duct cleaning.
Theodore, Alabama wasn't its original name when the town was first set up. In fact, it was known as Clements up until 1900. After 1900, it was then renamed to Theodore, after sawmill operator and postmaster William Theodore Hieronymous. This town is home to Bernie Carbo, a former Major League Baseball player, as is former Minor League Baseball Player Kentrail Davis. The other figures that call this place home are football player, Etric Pruitt, Gay Men's Health Crisis' first executive director, Rodger McFarlane, and Rooster Teeth and Achievement Hunter co-founder, Geoff Ramsey.