Commercial Air Duct Cleaning and HVAC Cleaning in New Orleans, LA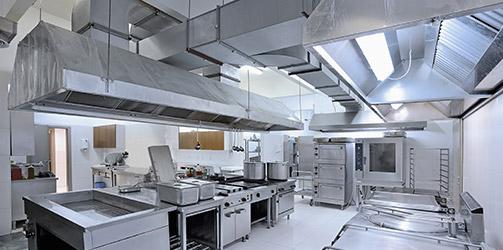 No matter if you have a warehouse, office space, retail, or other commercial space in New Orleans, you have an HVAC system with air ducts to help move air to either heat or cool (or both) the space. No matter the space, the ducts end up being collectors of dust, pollen, and other air contaminants, and they spread this around your commercial space. This leads to a decrease in air quality for your employees and customers and could cause additional wear and tear on the equipment that you operate in those spaces, from simple office equipment to forklifts and more. Call Clean Air Services today to learn how they can clean your commercial air ducts in New Orleans and improve the quality of your air.
Commercial Air Duct Cleaning in New Orleans
Commercial air duct cleaning services are a necessity in our modern world. Every dirt and dust particle, airborne mold spore, allergen, contaminant, and other pollutants pass through your ductwork. Over time, this creates a buildup of unwanted material that threatens the health of your HVAC system as well as the health of your employees and/or customers. When allergens and other contaminants are left unchecked, employees suffer, and so does your business through lost productivity and increased medical costs. In serious cases, a company can be found liable for neglecting to provide a healthy workplace environment, resulting in costly legal expenses and hefty settlements. This is why it is recommended to have HVAC cleaning on a regular basis, as a preventative measure.
HVAC Cleaning for New Orleans, LA, Businesses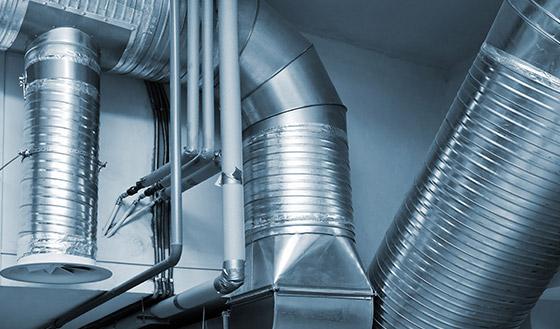 Commercial air duct cleaning alone is ineffectual at best. As air is drawn through your ductwork, any contaminants, allergens, airborne particulates and pollutants that are on the diffusers and air handling units (e.g., heating or cooling coils, fan assemblies and supply and return plenums) are circulated through your ductwork. To achieve professional results, your entire HVAC system must be professionally cleaned. Otherwise, you simply re-contaminate your freshly cleaned ductwork. Having a clean system also means that it will operate more efficiently, giving you a reduction in your home heating and cooling costs, and even prolonging the life of your system as well.
The French Quarter (known locally as "the Quarter" or Vieux Carré), which was the colonial-era city and is bounded by the Mississippi River, Rampart Street, Canal Street, and Esplanade Avenue, contains popular hotels, bars, and nightclubs. Notable tourist attractions in the Quarter include Bourbon Street, Jackson Square, St. Louis Cathedral, the French Market (including Café du Monde, famous for café au lait and beignets), and Preservation Hall. Close to the Quarter is the Tremé community, which contains the New Orleans Jazz National Historical Park and the New Orleans African American Museum—a site which is listed on the Louisiana African American Heritage Trail.