Duct Cleaning, Air Duct Cleaning and Commercial Air Duct Cleaning in Fairhope, AL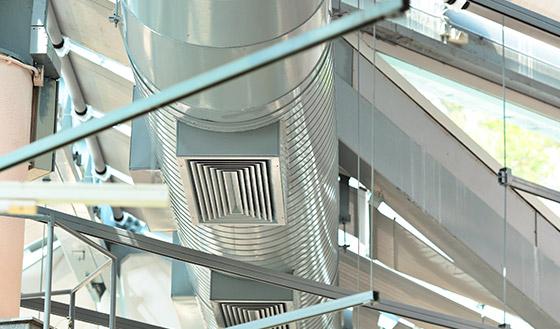 Your Fairhope air ducts are a hidden part of your home or business that you don't spend a lot of time thinking about. They bring warm air in the cool months, and cool air in the warmer months. But have you ever thought about what might be lurking in those ducts? Hair, pet dander, dust, mold, or other nasty things could be in your air ducts, adding pollutants to your air as it gets recycled over and over, making your indoor air quality worse and worse. Professional air duct cleaning by Clean Air Services will help to improve your air quality and prevent mildew and other bad things from accumulating in the corners of your ductwork.
Commercial Air Duct Cleaning in Fairhope, AL
Having duct cleaning as a Fairhope business is something you may not have considered, but you should. There are several reasons why a business would want to have a commercial air duct cleaning from Clean Air Services. First, it reduces airborne particulate concentrations such as pollen, smoke, dust, and other irritants. When you have cleaner air, you have a more productive workforce. You may also see a reduction in sick days taken by your employees as well. With cleaner air ducts your equipment will have reduced energy costs as it doesn't have to work as hard to move the air. This will also increase the life expectancy of your HVAC equipment. If you're looking for a host of benefits for your company, consider a commercial air duct cleaning from Clean Air Services.
Duct Cleaning in Fairhope, Alabama
We are experienced duct cleaning specialists, and we are fully licensed, bonded, and insured to offer outstanding quality air duct cleaning services to our customers. In order to get your system cleaned properly, we divide your system up into zones so that we can effectively clean the ducts. We utilize a push/pull cleaning technique, the most effective source removal method currently available. Once we have cleaned your Fairhope vent ducts, we apply a sanitizer treatment to help ensure that there is no mold or mildew that could cause issues. Contact Clean Air Services today to learn more about residential- and commercial air duct cleaning.
Fairhope was founded in November 1894 on the site of the former Alabama City as a radical, utopian socialist Georgist "Single-Tax" colony by the Fairhope Industrial Association. "Fairhope Avenue" was one of the properties on the 1910 version of the board game The Landlord's Game, a precursor of Monopoly. Fairhope became a popular wintering spot for artists and intellectuals. Sherwood Anderson, Clarence Darrow, Wharton Esherick, Carl Zigrosser, and Upton Sinclair were among its notable visitors.