Air Duct Cleaning in Orange Beach, AL
Your One-Stop-Shop for all your Air Quality Needs!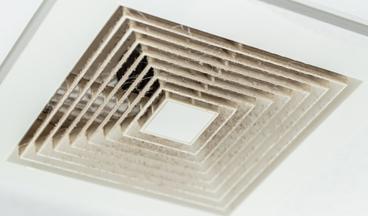 Are you looking for affordable air duct cleaning in Orange Beach, AL? HVAC systems in this area become surprisingly dirty with time and frequent use in the hot, humid climate. Not only can these pollutants be dangerous for a person's health, but they can also lead to higher energy bills as the system struggles to function properly.
Did you know that recirculating dirty air can also cause problems with indoor air quality? It can also lead to the growth of mold and bacteria, a common concern in Alabama's climate. Fortunately, Clean Air Services provides expert air duct cleaning services in Orange Beach, AL, and the surrounding communities.
Duct Cleaning and Air Vent Cleaning in Orange Beach, AL
A service like ours can help residents breathe easy, as regularly cleaning ducts and vents also keeps a home's monthly energy bills under control. Our team of skilled professionals uses the latest equipment and techniques to clean every nook and cranny of the air duct system, removing dirt, dust, and pollutants to restore the home's comfort and make it healthier to live in.
Clean Air Services uses a variety of methods to clean your air duct systems. For example, the push-pull technique sees our technician using a powerful vacuum to suck the dirt and debris out of the ducts. They repeat the action until each duct is squeaky clean.
Then, the team will move on with air vent cleaning techniques that can most effectively improve your home's indoor air quality and keep your family healthy. We end the service with a sanitizer treatment approved by the Environmental Protection Agency (EPA). It kills harmful bacteria and mold, a method encouraged by the National Air Duct Cleaners Association.
Before we leave, we test the system to ensure that it is working properly. The cleaning and sanitizing will prevent health problems while our attention to detail ensures complete customer satisfaction.

Air Duct Cleaning for Orange Beach, AL Residents
Are you experiencing problems with your Alabama HVAC system or deteriorating indoor air quality? The experts at Clean Air Services can help. We offer cleaning solutions for your home's air ducts and vents in Orange Beach, AL, and the surrounding areas.
We also offer a variety of other air duct cleaning services, including air conditioning installation, repair, and maintenance.
Our Clean Air Services team is a one-stop-shop for all your air quality needs. Contact us today for reliable and affordable air duct cleaning in Orange Beach, AL.