Nicotine Removal, and Smoke Removal in New Orleans, Slidell, LA, Jackson, Hattiesburg, Gulfport, Biloxi, MS, Mobile, AL, and Surrounding Areas
Eliminate those odors with help from Clean Air Services
Perhaps you've recently quit smoking and want to remove the odor of cigarettes from your home or you're interested in selling your property but the odor of cigarettes is repelling potential buyers. Maybe you're concerned about the potential risks of thirdhand smoke. Whatever the reason, Clean Air Services can help eliminate a strong odor of nicotine and smoke from your home. In fact, we have helped homeowners throughout Mississippi, Louisiana, and Alabama. From Biloxi to Slidell, Hattiesburg to New Orleans, Mobile, and beyond, Clean Air Services takes the odor out of your home.
Nicotine Removal: It's More than an Annoying Odor
If you've ever spent time in the home of a heavy smoker, you've noticed the intense cigarette odor. This is a very pungent and powerful smell. Until fairly recently, most believed there was no health risk involved with what is referred to as "thirdhand" smoke. Thirdhand smoke is the residual smoke left on surfaces long after the primary and secondary smoke has gone away. Chemicals from cigarette smoke get stuck to surfaces like floors, walls, ceilings, and numerous other locations. Today, research shows that there is a health risk to those exposed to thirdhand smoke.
Smoke Removal
Avoid the Risks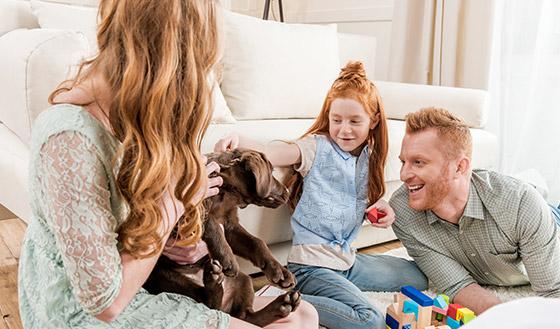 According to the peer-reviewed scientific journal PLOS One, research has shown that mice exposed to thirdhand smoke develop liver damage and changes in blood sugar and insulin levels similar to diabetes. Furthermore, researchers at the California Consortium for Thirdhand Smoke at the University of California at San Francisco Report that the most common complaints from individuals exposed to thirdhand smoke are a stuffy nose, eye irritation, and allergy symptoms. Your best defense against the adverse effects of third-hand smoke is to maintain a clean, odor-free environment. Clean Air Services can help.
Nicotine and Smoke Removal:
Address the Problem, Eliminate the Symptoms
To provide the most comprehensive service possible, Clean Air Services has partnered with consummate professionals in the field of nicotine and smoke remediation. We know that cleaning the ductwork and vents in your home is only one step in the process.
Harmful chemicals and toxins stick to floors, walls, and ceilings. In most cases, the particulate accumulation is so severe that professional cleaning is required.
Oftentimes, repainting of surfaces including walls and ceilings is necessary. Carpet replacement is common.
Clean Air Services has developed relationships with companies that share our dedication to delivering excellent outcomes. These include companies that specialize in cleaning services where chemicals from tobacco smoke accumulate.
Clean Air Services can help remove the 'hidden' sources of nicotine and eliminate those offensive odors from recirculating throughout your home with professional HVAC System cleaning. Our special push/pull cleaning technique is well suited for removing the sticky contaminants associated with cigarette smoke from your HVAC system, ensuring that no additional contamination takes place once the more communal areas are cleaned.