Air Duct Cleaning in Bay St. Louis, MS
Your One-Stop-Shop for all your Air Quality Needs!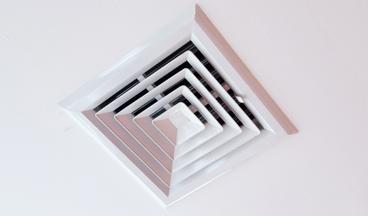 At Clean Air Services, we provide air duct cleaning in Bay St. Louis, MS. Our team is highly trained, and we are certified and accredited by the National Air Duct Cleaners Association. Our team has the proper know-how and equipment to clean your air ducts efficiently.
We strive to ensure your safety by reducing the airborne contaminants in your home. That's why we also clean dryer vents, cooling coils, and more for commercial and residential properties. Contracting the services of a professional air duct cleaning company like ours will help save you time and money.
Our customer service puts you first, and we will answer any questions or concerns you may have. Contact us to learn more about what we offer.
Duct Cleaning and Air Vent Cleaning in Bay St. Louis, MS
Good indoor air quality can go a long way in staving off health problems. Otherwise, mold, dust, and other debris can quickly build up in the air ducts in your home. Some health issues that are affected by debris buildup are asthma and allergies.
Not only do dirt or dust worsen health conditions, but they also reduce the performance of your heating and cooling system. Their accumulation blocks the system and makes it hard to allow air to move through freely.
Some products you use may also pollute the air in your home. Some examples are hair sprays, household cleaners, smoke from cooking or candles, paint products, and much more. Air duct cleaning will help promote better air circulation.
Our cleaning process leverages the "push and pull" technique, which we have found to be most effective. A combination of compressed air and physical agitation sends debris falling through the air duct while a strong vacuum removes it. The entire cleaning process starts with the technicians cleaning the return sides and supplying components of the HVAC system separately.
Once the air vent cleaning is finished, a sanitizer treatment covers the inside of the HVAC system. Then the final step is to apply EPA-approved antimicrobial encapsulation to help prevent contamination from condensation and moisture.
Air Duct Cleaning for Bay St. Louis, MS, Residents

Clean Air Services has over two decades of experience in air duct cleaning and mold remediation. Our HVAC decontamination experts are committed to using the best cleaning methods to provide top-quality services. We dedicate our time and knowledge to helping you maintain a clean and healthy home.
Contact us today to get reliable air duct cleaning services in Bay St. Louis, MS.