Indoor Air Quality in Biloxi Gulfport, Hattiesburg, Jackson MS, Mobile AL, New Orleans, Slidell, LA, & Surrounding Areas
Breathe Healthily, Breathe Easy
Office complexes, schools, apartment buildings, manufacturing facilities, retail establishments: all share a common denominator in that all are occupied by people. That means there is an implied understanding that the environment will be safe, comfortable and healthy. unfortunately, that's not always the case and one of the most common reasons is poor indoor air quality.
Air Quality And Health
The quality of indoor air inside these places is vital not only to maintain worker comfort but to ensure their continued good health. Poor indoor air quality (IAQ) has been identified as a cause for symptoms such as headaches, inability to concentrate, fatigue and irritation of the eyes, nose, throat, and lungs. Certain diseases have been tied to specific air contaminants or indoor environments. For instance, asthma is more prevalent in damp indoor environments.
The United States Department of Labor's OSHA division identifies a variety of factors that contribute to poor indoor air quality. Among those mentioned is the failure to maintain a clean HVAC system, as well as the presence of specific contaminants such as mold and other airborne particulates.
Clean Air Services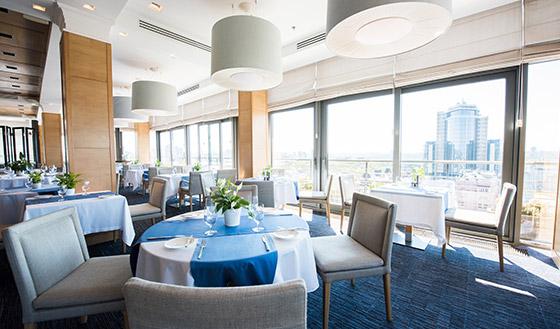 Clean Air Services helps to improve indoor air quality in commercial facilities throughout Mississippi, Alabama, and Louisiana By providing expert HVAC cleaning. more than traditional vent or ductwork cleaning, Clean Air Services takes a comprehensive approach.
Our certified and highly experienced professionals use one of the industry's most effective methods for cleaning commercial ductwork/vents.
Our push/pull system can move 10,000 cubic feet of air per second. We incorporate the use of this powerful high range vacuum system with specialized commercial-grade agitating equipment and brushing devices. Our complete cleaning process involves brushing, air rinsing, vacuuming and sanitizing the complete interior of your systems ductwork/vents. We seal your ductwork/vents using Fosters Sealant, arguably the industry's leading product for this application. This prevents any unintentional air supply from infiltrating your HVAC system and causing contamination.
Clean Air Services offers commercial dryer duct cleaning. Having your dryer ducts cleaned when our technicians are cleaning your HVAC system is a time-saving way to avoid dryer vent fires, increase the efficiency of your dryers and save money on energy costs. Contact Clean Air Services to schedule this important maintenance service.
Clean Air Services maintains all necessary professional certifications to provide the services you need to maintain your indoor air quality. We use EPA-approved and registered HVAC disinfectants and antimicrobial encapsulates.
Our staff includes Certified Indoor Environmentalists (CIE), Certified Mold Remediators (CMR), NADCA Air Systems Cleaning Specialists (ASCS), and Qualified Cleaning Technicians. With our skilled staff and state-of-the-art equipment, Clean Air Services meets and exceeds all industry standards, including NADCA ARC 2005 IICRC S520, and EPA Guidelines.
When mold is an issue, our Certified Mold Remediators can provide an action plan to address the issue and deliver the results you need efficiently and cost-effectively.