Air Duct Mold Removal in Gulfport, Mississippi
Your One-Stop-Shop for all your Air Quality Needs!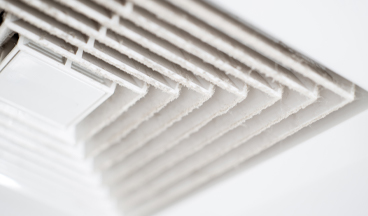 If it's been a while since you cleaned the air ducts in your Gulfport, MS, home or business, there could be mold growth decreasing your indoor air quality. Your air duct system is crucial for circulating clean air, but contaminated ducts aid indoor air pollution. Because air ducts are often dark and damp, they provide ideal environments for mold and other bacteria.
Mold in your air ducts can lead to nausea, headaches, and more severe health complications. Air duct mold removal from Clean Air Services, Inc. can help restore excellent indoor air quality in your home or business. Professional air duct cleaning is effective for removing mold and other bacteria growth and preventing airborne contaminants from adversely affecting the health of you and your family, friends, and coworkers.
Residential and commercial air duct mold removal and remediation services from Clean Air Services, Inc. are efficient and effective. If you notice a sign of mold, call us right away to address the issue.
Air Duct Mold Remediation in Gulfport, MS
If you want to eliminate and prevent mold growth in your home or business, air duct mold remediation in Gulfport, MS, is the comprehensive solution. Our remediation services begin with an inspection and the removal of visible mold. We start with common locations, such as wet drip pans, and continue on to your larger ductwork.
Once we've removed larger portions of mold, we'll remove any air duct material that is contaminated and unsalvageable. Our experts will then kill mold spores and sanitize your air duct system, allowing it to support the flow of clean air. The result of our air duct mold remediation is a safe environment with non-hazardous mold levels and proper indoor air quality.
Commercial Air Duct Mold Removal and Remediation Services in Gulfport, MS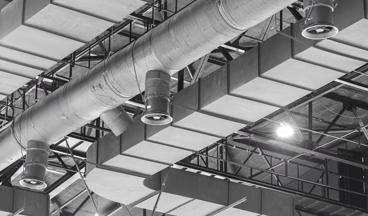 At Clean Air Services, Inc., our commercial air duct removal and remediation services in Gulfport are quick yet thorough. We want to ensure that your employees and customers can breathe safe, healthy air as soon as possible and without worrying about mold spores.
Located in southern Mississippi and a co-county seat of Harrison County, Gulfport is home to around 73,000 people, making it the second-largest city in the state. The city offers diverse lifestyle and entertainment options with thriving neighborhoods, a bustling mercantile center, constant tourism, and casinos on the Mississippi Gulf Coast. The seaport brings in millions of dollars every year in sales and tax revenue for Mississippi.
Contact our duct cleaning specialists today to schedule air duct mold removal in Gulfport, MS.