Air Duct Mold Removal in Mobile, Alabama
Your One-Stop-Shop for all your Air Quality Needs!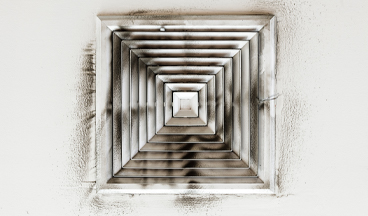 If you need air duct mold removal in Mobile, AL, contact Clean Air Services, Inc. today! We are here to help you eliminate mold in your property to improve your air quality and prevent health issues. Mold remediation removes all infected materials for maximum results, guaranteeing comfort and safety.
Mold removal requires top-notch equipment, experience, and in-depth training. The Clean Air Services, Inc. team comes prepared and ready to work so you can rest easy.
Never attempt DIY mold removal: Without appropriate gear and experience, handling mold can lead to spreading, illness, and other dangers. We'll address your mold problem so you can remain safe and comfortable.
Mold growth prefers dark, damp locations like your air conditioner, attic, basement, and in-between walls. We'll inspect the building, help you locate and remove the black mold, and provide information on how to prevent mold growth in the future.
Commercial Air Duct Mold Removal in Mobile
Mold can cause many health problems, such as the following:
Skin rashes
Breathing issues
Coughing and sneezing
Congestion
Headaches
And more
Anyone can fall ill from mold contact, but it's specifically dangerous for young, elderly, and immunocompromised people. We'll remove the source of the problem so you can remain safe and comfortable in your home without endangering your family, employees, or customers.
Is your place of business infected with mold spores? If you notice a musty odor or see visible signs of mold, contact us today! Mold in air ducts at your building or place of work can cause low morale, general discomfort, and more.
Protect your employees, customers, and tenants from harm through reliable mold removal services. Once we've finished the job, we'll explain ways you can limit mold growth in your building for continued optimal results.
Consistent, professional HVAC cleaning services will keep mold in your air ducts from returning, as dirty air ducts can encourage mold growth. Regular professional cleaning will enhance your air quality, too!
Air Duct Mold Remediation in Mobile, Alabama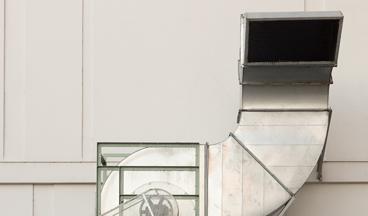 Located on the Mobile River, Mobile, Alabama, provides a peaceful, pleasant quality of life. The city has many attractions and entertainment, such as the Mobile Carnival Museum and the Alabama Battleship Memorial Park. Nearly 185,000 residents call Mobile, AL home, and it continues to grow annually.
If you need air duct mold removal in Mobile, AL, contact Clean Air Services, Inc. for your estimate today!