Commercial Air Duct Cleaning, HVAC Cleaning, and HVAC Decontamination in Bay St. Louis, MS
Your One-Stop-Shop for all your Air Quality Needs!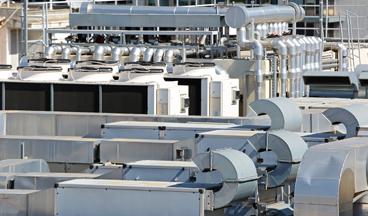 If you own a business in the Bay St. Louis, MS, area, why not call Clean Air Services today for commercial air duct cleaning services and HVAC cleaning options? The team at Clean Air Services is here to help with all commercial air duct cleaning needs at standard industry rates. Protecting a commercial property's air quality is vital to the health of its employees and other visitors.
At Clean Air Services, we offer various services to ensure your business' indoor air quality is as pure as possible, including:
Multi-unit dryer vent cleaning
Vent cleaning
Indoor air quality
Duct encapsulation
Clean Air Services provides the highest quality air duct cleaning services in Bay St. Louis, MS. Feel free to visit our reviews page to see what satisfied customers have to say about our work standards.
Commercial Air Duct Cleaning in Bay St. Louis
An HVAC system circulates the air and filters out dust, dirt, and other allergens, but these designs do admit contaminants over time. These problematic substances or particles build up in the duct system and quickly compromise the health of customers and employees in the building. The functionality and efficiency of the HVAC system are also at risk since the system has to work harder and consume more energy to maintain the building's temperature settings.
The Clean Air Services professionals can handle all residential HVAC cleaning and commercial air duct cleaning projects in Bay St. Louis, MS, and beyond. We use the best technology and products to keep each building and its employees safe, which can save you money on productivity and energy costs.
HVAC Decontamination and Cleaning for Bay St. Louis, MS, Businesses

The commercial air duct cleaning services from Clean Air Services in Bay St. Louis are an excellent precautionary step against harmful respiratory illnesses and other health conditions related to poor air quality. We thoroughly clean your business's heating and cooling systems, including:
Ductwork
Diffusers
Heating or cooling coils
Fan assemblies
Supply and return plenums and more
The benefits of professional cleaning go far beyond keeping allergens, mold, and other pollutants at bay. Our service also stops ductwork from becoming re-contaminated, using a negative pressure vacuum method to decontaminate the HVAC system successfully and give it a fresh start. Our fast, reliable services and consistent attention to detail are also why we are part of the National Air Duct Cleaners Association.
Contact Clean Air Services today for high-quality commercial air duct cleaning and HVAC services in the greater Bay St. Louis, MS, area.