Commercial Air Duct Cleaning, HVAC Cleaning, and HVAC Decontamination in Orange Beach, AL
Your One-Stop-Shop for all your Air Quality Needs!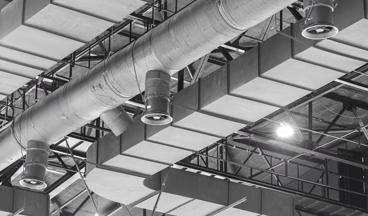 If your business occupies a commercial property, its HVAC system is one of its most essential assets. Unfortunately, dust and other particles may collect in your HVAC ducts and lower the air quality for your building's occupants. At Clean Air Services, Inc., we provide commercial air duct cleaning in Orange Beach, AL.
Our team of highly skilled technicians will assess your commercial HVAC system and determine any trouble spots. We use cameras and other HVAC cleaning technologies to ensure that your system is spotless.
Please contact us today if you're ready to speak to our team about our duct cleaning services. We're always excited to help new commercial partners!
Commercial Air Duct Cleaning in Orange Beach
As a full-service air duct cleaning company, we understand the unique benefits of this service. As dirt, dust, mold, and other growths accumulate in your HVAC system, they can drastically reduce air quality. Not cleaning your air ducts can lead to respiratory issues, foul odors, and other issues that can impact your business and staff members.
Air duct cleaning is an essential service to keep your staff members happy, healthy, and productive. Also, air duct cleaning can help save your business money. As buildups such as mold, dirt, and grime accumulate in your ducts, they can require your HVAC system to work harder.
Not only does this impact HVAC performance, but it can also cost you money due to increased energy costs. Keeping your ducts clean is a critical service to make your business as energy efficient as possible.
HVAC Decontamination and Cleaning for Orange Beach, AL Businesses

If you're searching for an HVAC decontamination and cleaning company that can drastically improve work environments but won't break your budget, we're here to help. We pride ourselves on being a cost-effective commercial air duct cleaning service in Orange Beach, AL.
We understand that our commercial partners need to keep their maintenance costs low—and we provide transparent pricing to ensure that's possible. We're always ready to help you get the most from your commercial heating and cooling system.
If you're ready to speak to our team about commercial air duct cleaning in Orange Beach, AL, then there's never been a better time to contact us. We're always ready to help local businesses keep their commercial properties in top condition!