Duct Cleaning in New Orleans, LA
Your One-Stop-Shop for all your Air Quality Needs!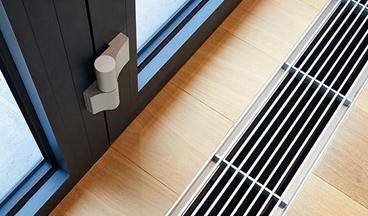 Your heating and cooling system uses ducts to transport warm and cold air throughout your home or business. If you want to avoid indoor air quality issues, hiring a duct cleaning service in New Orleans can help. By cleaning your ducts, you can remove mold, dirt, and a host of other problems, all of which can impact your air quality.
Whether you own a small business or live in a home with a ducted climate control system, keeping your ducts clean is essential. Not doing so can result in respiratory issues, foul odors, water damage, and a range of other problems.
At Clean Air Services, Inc., we're here to help you get the most from your air conditioning and heating systems. Feel free to contact us today if you're ready to speak to a duct cleaning expert in New Orleans!
Duct Cleaning in New Orleans
While improving indoor air quality remains the primary focus of our duct cleaning services, you will also enjoy other benefits. For example, cleaner air ducts can make your HVAC system much more efficient. Not only does this lead to better heating and cooling output, but it can also reduce your energy bills by lowering strain on your system.
At Clean Air Services, Inc., we use a multi-step duct cleaning process to ensure we leave your ducts spotless. First, we use high-grade video equipment to inspect every inch of your duct system. This step helps us identify potential problem spots.
Next, our duct cleaning experts in New Orleans will begin removing mold, grime, dirt, and various other buildups from your duct system. We use industry-leading techniques to ensure that your duct system is entirely clean.
Amongst other experts, we have a Certified Indoor Environmentalist and a NADCA Air System Cleaning Specialist on our team. We understand the importance of using highly trained professionals.
New Orleans Duct Cleaning Services

If you want to improve your indoor air quality without breaking your budget, you need to consider a duct cleaning company that offers affordable services. As a cost-effective supplier of duct cleaning, dryer vent cleaning, and a host of other HVAC services, we're the first team you should call if you want to clean your ducts.
If you're searching for a dependable duct cleaning service in New Orleans, it's time to contact us at Clean Air Services, Inc. We're a single source for a wide range of duct cleaning services—and we're always excited to help our New Orleans clients benefit from better air quality!